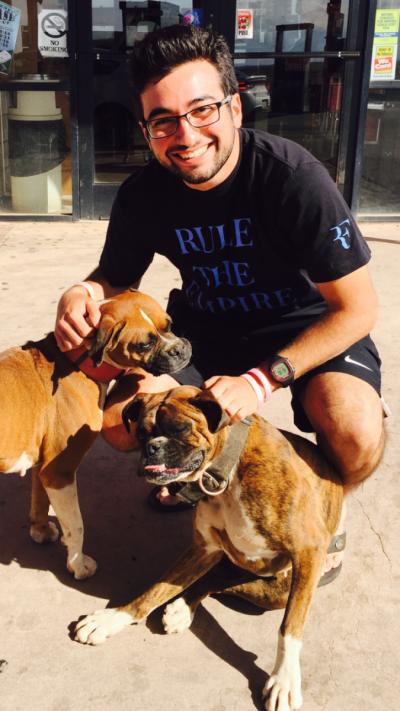 My name is Anthony Kayruz- although most of my friends call me "DJ"- and I'm from San Antonio, Texas. I am an Ethics, Politics, and Economics major concentrating in Central American forced migration, a student in the Special Academic Program for Human Rights, and a member of the Yale Journalism Initiative. This summer, I am working along the Mexico-Arizona border with the Florence Immigration and Refugee Rights Project to build asylum cases for unaccompanied minors fleeing gang violence from El Salvador, Guatemala, and Honduras. I spent my freshman summer studying Spanish in Ecuador and my sophomore summer writing for The Blade, a daily newspaper in Toledo, Ohio.
At Yale, I have been the Editor-in-Chief of The Politic (Yale's politics and culture magazine), Chairman of the Independent Party (the oldest, largest, and most fun party in the Yale Political Union), and a delegate for Yale's Model United Nations Team. I currently play tennis with Yale's Club Team, compete in a wide variety of Branford IMs, and work for the Asylum Seeker Advocacy Project and Schell Center for Human Rights at the law school.
In my free time, I enjoy curating my Spotify playlists, cheering on the San Antonio Spurs, winning my Fantasy Football league, and convincing others that Roger Federer is the greatest athlete on Earth.
I can't wait to meet all of you!