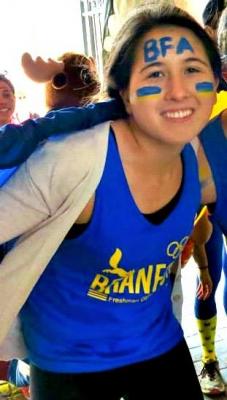 Hometown: Jericho, NY
Major: Electrical Engineering and Computer Science
On-Campus Activities: BCC (!!!!), Yale Women's Soccer, Athletes in Action, Club Basketball, Branford Master's Aides
Favorite Part About Branford: Going to the dining hall in my pajamas and knowing I'll have friends to sit with (most likely!) oh, and the courtyard in the spring!
Favorite Yale Tradition: The Game! I like when people get into athletics!
 
Why I Joined BCC: It's a fun time with fun people and Yorkside. Come join! We're really cool!