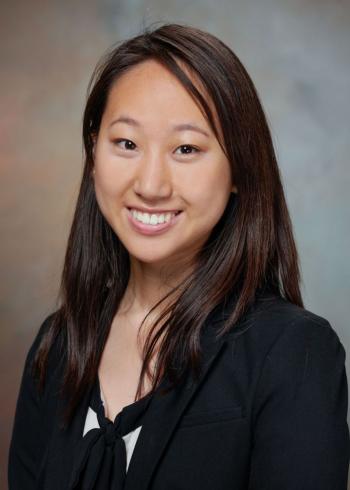 Jenna Kim is a junior resident in the department of Ophthalmology. She grew up in Virginia and obtained her Bachelor in Music and Neuroscience from University of Virginia. She received her medical degree from Washington University in St. Louis before coming to Yale New Haven Hospital for an internship in Internal Medicine and residency in Ophthalmology. She is the author of several articles in EyeWiki–the Eye Encyclopedia written by Eye Physicians and Surgeons. Her research focuses on primary and metastatic cancers of the eye. Her works have been presented at Washington University in St. Louis, Association for Research in Vision and Ophthalmology, Women in Ophthalmology, Connecticut Society of Eye Physicians, and the Cosmetic Forum in Las Vegas.
During her free time, she enjoys practicing cello, attending events at the Yale School of Music, playing squash at Payne Whitney Gym, and biking in and around New Haven.
Dr. Jenna Kim can be reached at jenna.kim@yale.edu.