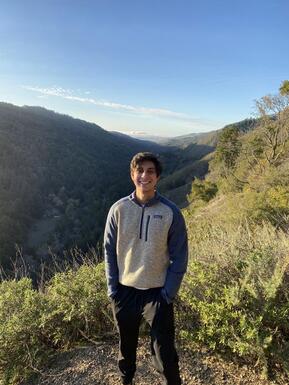 Diego was born and raised in Sacramento, California. As a Global Affairs major with a certificate in data science, he has concentrated much of his studies on the topics of development economics and poverty alleviation. In the past, Diego has worked at MIT's Poverty Action Lab, conducted Economics research at Yale's Economic Growth Center, and interned at an international microfinance nonprofit.
Outside of work and the classroom, Diego has dedicated much of his time serving the New Haven community. This past school year, he led the NonProfits and Grants team of Yale's Urban Philanthropic Fund (UP Fund), a club that supports New Haven nonprofits through grants and pro bono consulting projects. In the past, he has also co-directed Dwight Hall's First Years in Service program, introducing new students to New Haven through weekly community service, while also working as a community coordinator at the Tsai City for Innovation, supporting local New Haven entrepreneurs. 
If you are lucky enough to catch Diego during one of his Branford Buttery shifts, you will most likely find him dancing to Bad Bunny's or Doja Cat's latest song while cheffing up a BBQ chicken griller. A proud member of Branford's IM basketball, flag football, and soccer teams, Diego is excited for Branford's return to IM glory in the next school year. Above all, though, Diego is most excited to meet and welcome the Branford class of 2025!