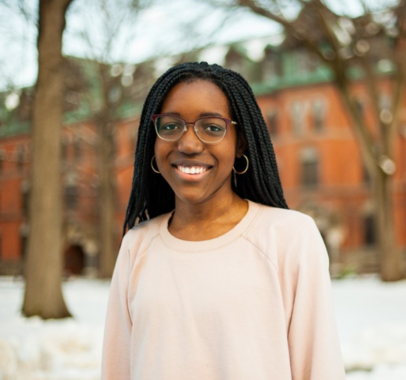 Originally from Kenya, Iyala was born in the U.K and has lived around the world before and during her time at Yale (the Netherlands, UK, Kenya and Egypt). As a Global Affairs major, she is interested in international trade and development, with Sub-Saharan Africa as a regional focus. She has also earned the Chinese Language Certificate, and studied abroad in Shanghai on the Light Fellowship in 2019. 
During her time at Yale, Iyala has been involved in a cappella with Pitches and Tones, was Business Director of the Yale Globalist, and was also a board member of the Yale African Students' Association and TEDxYale. 
In her free time she enjoys biking (despite not owning a bike), crosswords and has been trying to get more into cooking. She is a regular attendee of BCC and Tea Room, partly for the free food but mainly because she loves the Branford community so much <3. She is super excited to meet the Class of '25 this fall!