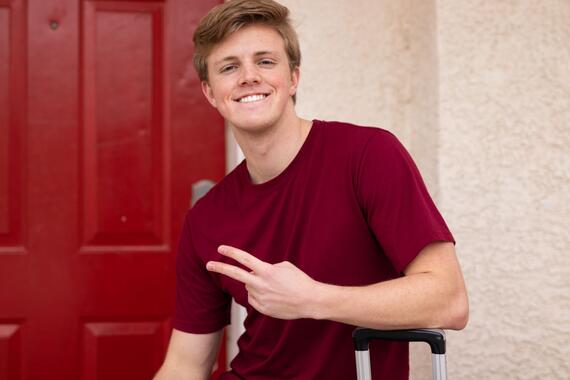 James is a proud native of the beautiful city of Las Vegas, Nevada. He is majoring in psychology with an emphasis in neuroscience, and has earned his certificate of advanced language study in Spanish.
Outside of classes, James has been involved in various extracurricular activities on campus. He has served as a photography desk editor for the Yale Daily News, social chair for Yale Club Swim, and has tutored local grade school students in New Haven as a member of Yale's Flyte Scholastics tutoring organization. James has also worked various on-campus jobs, including working as a social media content producer for the Yale Project on Climate Change Communication, and teaching both adult and child swim lessons at Payne Whitney Gym.
While James has enjoyed participating in a variety of organizations and activities at Yale, there is nothing he is more passionate about than Branford College. Since his first year, James has served as a Branford intramural sports secretary, through which he has played a vital role in making Branford one of the most competitive residential colleges in Yale's IM program. He has also been an active member of BCC, serving as Social Activities Chair during his sophomore year and Vice President during his junior year. James couldn't be more excited to share his love for Branford with the class of 2025!