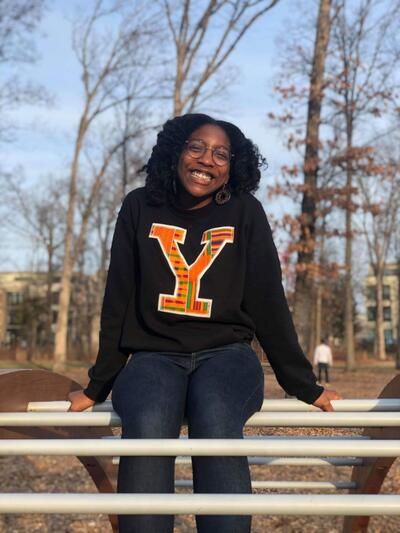 Nneka is a political science major who was born and raised in Sterling, Virginia, or more
commonly "45 minutes outside of D.C." You can most likely find her in Branford staring
wistfully at Harkness Tower listening to the bells (she doesn't care what some people say, she loves them!) In her free time, she also enjoys playing the Alto Saxophone in the Davenport Pops Orchestra as well as organizing Yale's Black Solidarity Conference. She also loves reading cheesy fiction novels and starting but not finishing Netflix shows. If you see her on campus, give her a wave!