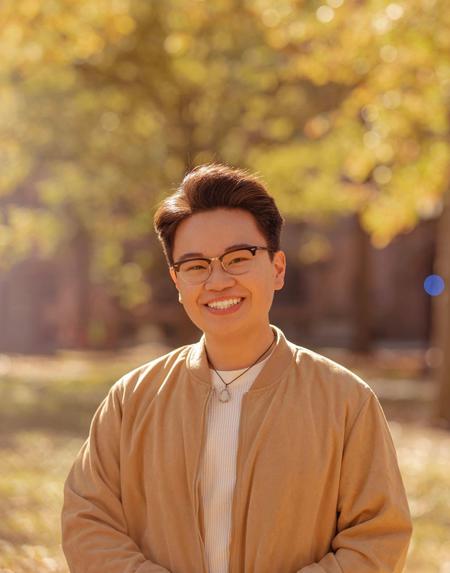 Wen Long was born in New York City and lived there, in Chinatown, for the first 15 years of his life. After his parents made the decision to start a new restaurant business in upstate New York, Wen Long and his family relocated to and currently lives in a little town 1 hour away from the city called Warwick (known for its apple production)!
 At Yale, Wen Long is a junior majoring in Psychology, where he is interested in studying the intersection between behavioral decision-making and human psychological functions. His involvement in Branford (other than being an Branford Head of College Aide of course) include being the Branford Buttery Manager and a Branford College Housing Committee Representative for the Class of 2022– so you will find him serving up some quality grilled cheeses at the buttery while figuring out the best configurations for all the Branford squirrels to live in!
Outside of Branford, Wen Long is the President of the Mixed Company of Yale A Cappella group, the Vice President of STAY (Students and Alumni of Yale), a Senior Mandarin Tutor for the Center for Language Studies, and a Behavioral Lab Research Assistant for the Yale School of Management. 
Some fun facts about Wen Long include (but are not limited to):
1. He can sing in three different octaves
2. He loves binging YouTube videos for hours on end 
3. He can fall asleep in less than a minute (which he considers a talent)