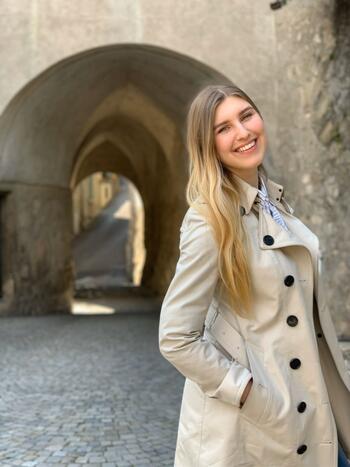 Olivia is from Kansas (she was born there) and Switzerland (she has mostly lived there). Apart from eating cheese and chocolate and fangirling over the Branford squirrels, Olivia is a big Liverpool Football Club supporter and loves reading high fantasy– especially anything J.R.R. Tolkien. 
Academics-wise, she is pursuing her interests in politics and economics. As well as 
being a Branford Aide, Olivia shows her love for her college as Social Activity Co-Chair for the 
Branford College Council. She hopes to see you at Monday night meetings, where the free 
food is a definite plus! Outside of Branford, Olivia spends her time as a Vice President of the 
Dwight Hall Socially Responsible Investment Fund and as a volunteer for the American Red 
Cross at Yale.