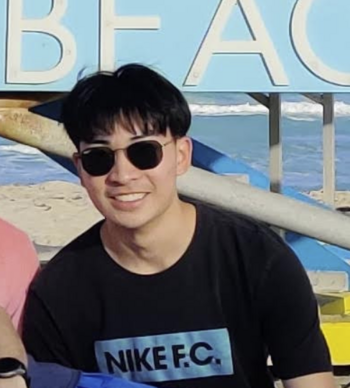 Byron currently lives in Bethesda, Maryland, but, for convenience, he will probably tell you 
that he's from Washington, D.C. He is a prospective Economics and History double major. In 
his spare time, he enjoys playing soccer, watching movies, competing for Branford at IMs, 
listening to music, and other activities he can't remember at the time of writing. Chances are 
you can find Byron in the dining hall, library, or the basketball court at unreasonably late 
hours. Strengths: soccer trivia, Piano Tiles 2, carb loading with no intention of exercising, 
leaving Bass at closing. Weaknesses: cookbooks, laundry routines, 9 am courses.