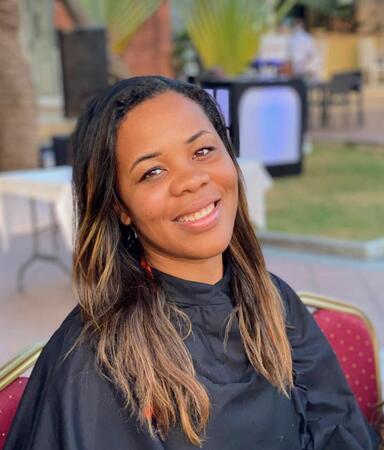 Allegra is a second year Ph.D. student in History. She completed her BA in History at Wesleyan University. Following that she did two masters in the U.K. An MA World History & Cultures at King's College London and an MPhil in African Studies at Cambridge University. Her research examines the environmental history of coastal west Africa. More specifically, port cities, piracy and petrol politics in the Niger Delta Region of Nigeria. Research aside, she is also passionate about art, and is a graduate curatorial intern in African art at Yale University Art Gallery.
Allegra is an international student from Nigeria and the United Kingdom. Born in London, she grew up between Nigeria, the United States (Washington D.C.) and the United Kingdom. Outside of class, she enjoys going to plays, exploring museums, and petting any dog that crosses her path. She loves learning languages and speaks French, Italian, Portuguese and Chinese at varying levels of fluency. She is always happy to chat about being an international student in the United States. 
She looks forward to getting to know you all. Please stop her to chat when you see her around Branford or campus (she can often be found procrastinating in Sterling). You can also pop her an email allegra.ayida@yale.edu to arrange to have coffee or a meal.
Email: allegra.ayida@yale.edu