Branford College has an active and enthusiastic Fellowship. Branford's Fellowship includes Fellows (distinguished Faculty and Staff at the University) and Associate Fellows (often Branford alum or people who have made important contributions to New Haven and the larger society).
Fellows meetings for 2018-2019 will be announced shortly.
Fellows Profiles
Below are profiles of members of Branford College's Fellowship, along with their general interest.
Tariq Ahmad
Nancy Ahlstrom
Eleanor Babbitt (Alumni Association)
Charrise Barron
Max Blum (Choral)
Sandra Boltax-Stern (Psychology)
Edward Bottomly (Interior Design)
John Bradley (Social Services)
April Capone (City/State Liaison)
Leslie Carmin
Frances Clark
Mark Custer (Library Tech Services)
Worth David (Former HOC)
Carol Dhawan
Satish Dhawan (Physics)
Tara Eyma (Psychiatry)
Bonnie Fleming (Physics)
Gillian Forrester (British Art Ctr)
Jane Gillis (Beinecke)
Kallol Gupta (Cell Biology)
Valerie Hansen (History)
Marketa Havlickova (Math)
Joy Hirsch (Psychiatry; Neurobiology)
Stephen Holton
Robert Horwitz (Psychology)
Mary Dillon Johnson
Hilary Kawall
Betsy Kellem
Jeffrey Kenney (Astronomy)
Jeffrey Koplan (Medicine)
Brett Lindenbach (Microbial Pathogenesis)
Francis Lobo (Medicine)
Henry Lord (Business)
Vivien Lu (East Asian Languages and Literatures)
Nancy Lyon (Sterling Library Archivist)
Jocelyn Malkin (Psychiatry)
John Mauceri
Alastair Minnis (English)
Pilar Montalvo
David Monz (Law)
Judith Moore
James Nikkel (Physics)
Sarah Nikkel (Development)
David Novicki (Medicine)
Sarah Nuland
Susan Olson (Divinity; Career Services)
Annabel Patterson (English)
Stephen Peterson
Vincent Pitts
Zheala Qayyum (Psychiatry)
John Rice
Fernande Ross
James Rothman (Cell Biology)
Andrew Rubenoff (Event Coordinator)
Ellen Scalettar (Government)
Mark Schenker (Sr Assoc Dean Yale College)
Jason Shaw (Linguistics)
Paul Stonehart
Jeanne Straus
Barry Svigals
Matthew Tanico
Camila Tessler (Manuscripts and Archives)
Jane Tylus
Resident Fellows
---
Branford's Resident Fellows reside in the College and serve as a great resource for Branford students.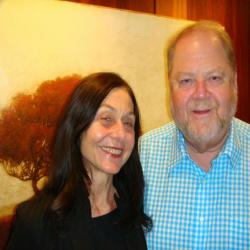 James E. Rothman, Ph.D. and his wife, Joy Hirsch, Ph.D.
Professor James Rothman is the Chairman of the Department of Cell Biology in the medical school and the Director of the Biodesign Institute on the West campus, and also a professor of Chemistry. He is a graduate of Branford, studied physics at Yale, biochemistry at Harvard, and his research concerns the mechanism of synaptic transmission in the brain. Jim's wife, Joy Hirsch, is a professor of Neuroscience at Columbia and an expert in functional brain imaging.  They are happy to meet with any Branford students interested in science or medicine, and to facilitate research opportunities at Yale or elsewhere.
Stephen "Steve" Blum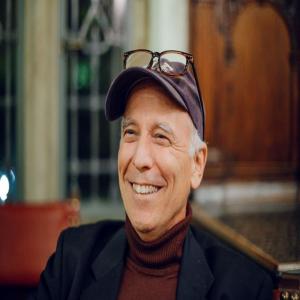 Steve Blum is Senior Director, Strategic Initiatives (Yale/AYA). Steve is also a graduate of Yale (Branford, BA/Economics) and parent of Branford alumni Rebecca and Max. After graduating, Steve got his Master's degree in Accounting from NYU/Stern. Before coming back to Yale a few years ago, Steve (a CPA) was a partner at KPMG and then Managing Director at Burnham Financial Group. He loves traveling, racket sports, games-playing, and reading Sci-Fi and alternate histories.