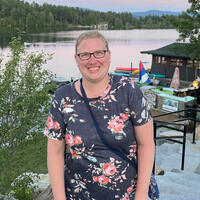 Susan Obert
Operations Manager
susan.obert@yale.edu
203-432-0529
Susan Obert is Operations Manager for Branford College. With direction from Prof. De La Cruz, Head of College, Susan is responsible for managing the financial and administrative operations for Branford. She creates and monitors the annual budget and works with the amazing Branford staff to facilitate the smooth functioning of the college. Susan also coordinates strategic planning and special projects, and serves as liaison between the college and the Yale College Business Office.
Susan is a 2002 graduate of Southern New Hampshire University (B.S., Accounting) and received her MBA from University of New Haven in 2012. Prior to joining Branford in 2011, Susan held positions at Yale in Pierson College and the Yale Medical Group. In her spare time, Susan enjoys traveling, going to Yankees games, and photography. Susan was born and raised in the New Haven area, and after living in New Hampshire and Boston, now lives in Milford with her husband and young daughter.
Joan Dempsey
Senior Administrative Assistant
Head of College Office
joan.dempsey@yale.edu
203-432-0524
Joan Dempsey is the Senior Administrative Assistant to the Head of Branford College. Joan oversees and coordinates administrative and program activities of Branford College including developing and coordinating the work of the Branford Aides. Joan does a wide range of administrative functions to support academic and social programs and operations of Branford. She oversees room reservations, keys, and the on-going upkeep of Branford facilities; she also buys Branford gear, helps plan and carry out social activities for the College, and directs students, parents, and alumni to the right people.
Joan is a graduate of Merrimack College (B.S., Business Management). She has previously worked at Yale in the Investments Office, Yale College Administrative Office, Pierson College, the Office of Finance and Administration, and the Branford College Dean's Office. Joan is married and lives in Wallingford with her husband Jim. Her triplet daughters are recent college graduates and her son is currently working for UTC Corp while obtaining his MBA. Joan enjoys walking, reading, cooking and most importantly spending time with her family.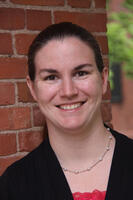 Jennifer DellaCamera
Senior Administrative Assistant
Dean's Office
jennifer.dellacamera@yale.edu
203-432-0520
Jen is the Senior Administrative Assistant to the Dean of Branford College. Currently a resident of North Haven, she and her husband are certified Wildlife Rehabilitators and will often be found rescuing baby animals. They have three rescued dogs: Milo, a maltese/yorkie mix; Tucker, a shih tzu/lhasa apso mix; and Ollie, a miniature goldendoodle.
Often, Ollie accompanies Jen to the office. While he's not particularly good at filing or answering phones, he takes his job as greeter/security very seriously (unless he is hungry or needs a nap, then all bets are off). Ollie loves treats, squeaky toys, treats, belly scratches and…treats.
Jen is a graduate of Albertus Magnus College where she double majored in English and Communications. She has worked at Yale since 2007, working in the Yale Child Study Center and the Divinity School before joining Branford College. Jen is an avid Beatles fan and drives a 1957 Chevrolet Bel Air. Her favorite job in the world is being an Auntie.
Tara Landino
Service Assistant
tara.landino@yale.edu
Tara Landino joined Branford in May 2016. Tara is responsible for overseeing all of the happenings in the House, whether it's a dinner, reception, study break, or a Tea. She works with the Aides at events and works closely with the De La Cruz family. Tara is responsible for most of the delicious treats that you'll find at events in the House or at the Branford Tea Room.