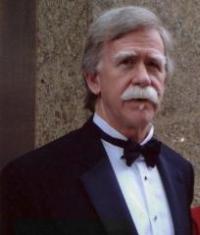 Greg, a Branford alum, graduated from Yale in 1970. He practices corporate and commercial law. Before becoming a lawyer, he performed extensively as a classical guitarist. He studied with Andres Segovia in Spain and elsewhere and won the first yale Symphony Concerto Competition during senior year, resulting in an appearance as soloist with the Symphony at Woolsey Hall with John Mauceri, Yale/Branford '67, conducting. He holds a J.D. from the University of Connecticut School of Law.
Greg is married to Sheila Dietz Bonenberger, a writer and librarian. Their daughter, Christina, is pursuing a graduate degree in psychology. Their son, Adrian, Yale '02, is a writer and a former airborne Ranger recently returned from Afghanistan. He is a co-founder of the Yale Veterans Association and was featured in a New York Times front-page story chronicling the deployment of his unit. The article can be found at http://www.nytimes.com/2010/12/21/world/asia/21captain.html?pagewanted=all&_r=0.
Greg can be reached at gregb@aya.yale.edu.