Nihar R. Desai, MD, MPH is an Assistant Professor of Medicine in the Section of Cardiovascular Medicine at Yale University School of M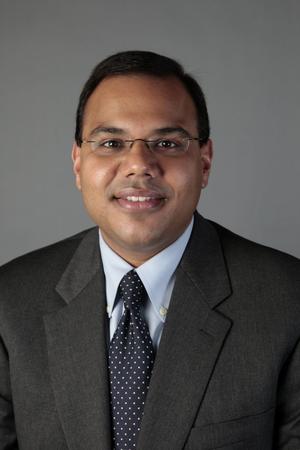 edicine, an Investigator at the Center for Outcomes Research and Evaluation, and Medical Director for Value Innovation at the Yale New Haven Health System Heart and Vascular Center.
He graduated with highest honors from Lehigh University before completing an internship in the Clinton White House. He then attended the University of Connecticut School of Medicine where he received his Doctorate in Medicine and the Harvard School of Public Health where he received his Master's in Public Health. Dr. Desai completed his residency training in Internal Medicine as well as his clinical fellowship in Cardiovascular Medicine at Brigham and Women's Hospital and Harvard Medical School. He then completed a research fellowship at the TIMI Study Group with Dr. Eugene Braunwald.
His interests focus on cardiovascular health services and comparative effectiveness research, examining patterns of care, identifying opportunities to improve clinical outcomes, and evaluating the impact of novel care delivery systems on cost and quality. In addition, he serves as a clinical consultant on the Centers for Medicare and Medicaid Services acute myocardial infarction, heart failure, and coronary artery bypass graft sugery readmission and mortality measures.
His scholarly work has been published in New England Journal of Medicine, Journal of the American Medical Association, Circulation, and the Journal of the American College of Cardiology. He has served in leadership roles in the American Medical Association, the American College of Cardiology, and the American Heart Association and is deeply committing to advocating for our patients and our profession.
He lives in Shelton, CT with his wife, Vrunda. They have 2 sons, Rohan (age 5) and Keshav (age 1). He can be reached at nihar.desai@yale.edu and is eager to discuss anything from medicine to politics, play racquet sports, and listen to Simon and Garfunkel.