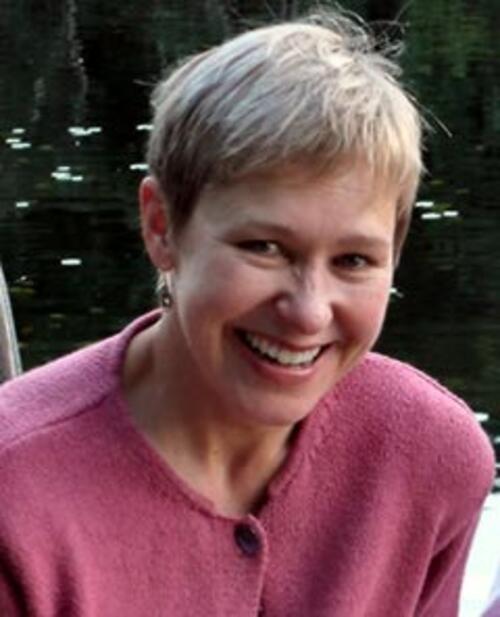 Amber Edwards, '82, is an independent documentary filmmaker with three decades of experience telling the stories of important musicians, artists, and American cultural history. Her most recent film is the feature documentary "Vince Girodano- There's a Future in the Past" (2017), a profile of the noted hot jazz bandleader, collector, and archivist, which is distributed by First Run Features. Amber directed and produced all nine episodes of the PBS series "Michael Feinstein's American Songbook" (2010-2013) and profiled the legendary Broadway composer/lyricist Jerry Herman in "Words and Music by Jerry Herman" (PBS, 2008) which she directed, produced, wrote, and edited. Other PBS films include "George Segal: American Still Life" (PBS, 2001), a portrait of the pioneering Pop Art sculptor; "Against the odds: Artists of the Harlem Renaissance" (PBS, 1994) which examined the flowering African-American visual art scene during the 1920s and '30s; and she traveled to Moscow to make "Vladimir Feltsman: Journey From Home" (PBS, 1993) which followed the refusenik concert pianist on his first trip back to the Soviet Union after he had emigrated to the USA.
With her longtime filmmaking partner Dave Davidson, she co-produced and wrote "A Place Out of Time- The Bordentown School" (PBS, 2010). Narrated by Ruby Dee, it told hte story of the rise and fall of an exceptional African-American institution, and won The Christopher Award for television programs that "affirm the highest values of the human spirit." And she co-produced, with Davidson as director, her first full length documentary "The Dancing Man- Peg Leg Bates" (PBS, 1992) about the one-legged black tap dancer and Catskills resort owner.
Amber lives in Newtown, CT with her husband, the novelist Justin Scott. Her website is www.hudsonwest.org.