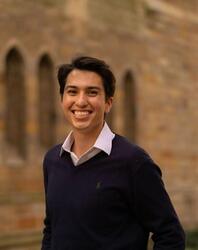 Alvaro Perpuly, BCC Co-President
Hey y'all! I'm Alvaro from the class of 2023, born and raised in the beautiful Miami, FL (#305 till I die). I'm super excited to be one of your lovely co-Presidents, along with Hilary! My favorite Branford activity is creating havoc in the Branford Easter Egg hunt or taking berries from Branford Tea Room. You can also often find me from 2am to 7am in the Branford Library or living the life in God Quad. When I'm not doing those things, I'm often on political Twitter or contemplating democracy (or both). My guilty pleasure is drinking coffee past 10pm (not earlier) and on special occasions, mixing iced coffee and Red Bull for extra caffeine at night. In all seriousness, can't wait to meet y'all and feel free to reach out with any questions, concerns, or ideas for Branford (or if you just want a new friend named Alvaro =D).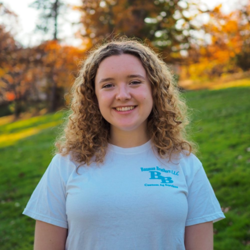 Hilary Griggs, BCC Co-President
Heya BranFam! I'm Hilary, one of your co-presidents with the amazing Alvaro. I'm in the class of '24 (23+1 if you're a math person) and from Lawrence, Kansas, the best town in the world and the birthplace of college basketball (Rock Chalk!). From my first day in Branford, I have felt so lucky to be a part of such a fun, warm, and energetic college community, and I am so excited to work with you all to plan elaborate schemes and tricky plans for this year. My favorite Branford activity is hunting for our resident possum, Bertie Jr., who often emerges at night for photoshoots. When I'm not gobbling scallion pancakes at BCC meetings or listening to Head De La Cruz's songs of the week, you can find me playing polo or performing with my sketch comedy group the Good Show. I am so excited for our newest scurry of squirrels to join the Branford community: BFA!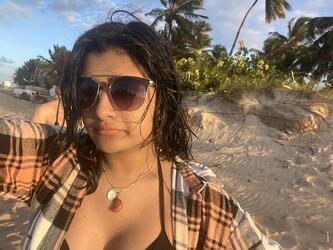 Anika Seth, BCC Vice-President
Hi! My name is Anika, and I'm your BCC vice president. I'm from the lovely suburb of Rockville, Maryland (one could say I'm a D.C. wannabe at heart). My favorite Branford event is unequivocally our fall festival, since fall is objectively the best season, and you can always find me ~fostering community~ (read: avoiding responsibilities) at Branford's Tea Rooms every Tuesday, Wednesday, and Thursday. My guilty pleasure is that I never grew out of my Disney Channel era, and I'm not actually sure how guilty- if at all- I am about this. If you'd like to chat about all things pop culture, grab coffee at an unreasonable hour, and/or consume ungodly amounts of cookie dough from the Branford buttery, please reach out! I'm thrilled to meet new Branfordians this year :)

Betty Kubovy-Weiss, BCC Secretary
Hey guys, I'm Betty (class of '25) the BCC secretary. I'm from the sunny, coastal town of New York City and I can't wait to spend this year making sure you're up to date on what's going down in the hallowed halls of Branford College. If you have a Branford event you want to publicize, have any leads on hot goss, or want to discuss the latest Kardashians drama, I'm your gal. When I'm not studiously taking minutes for BCC, launching Gossip Squirrel investigations, or creating content for the Branstagram (follow @branfordcollegeyale) you can find me eating buffalo chicken grillers and drinking a Diet Coke in the buttery, showing up to my friends' suites unannounced, performing with my sketch comedy gruop The Fifth Humour or perhaps even engaging in my guilty pleasure: playing the Sims…my fav BCC event is our annual middle school dance themed event Crushes and Chaperones! Expect to get lots of emails from me this year; I'm psyched to see you guys in the Trumbull Room on Monday nights at 10 <3.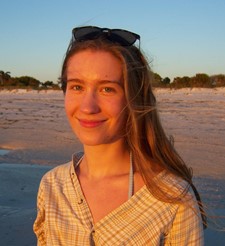 Clare Chemery, BCC Treasurer
Hi Branford! I'm Clare and I'll be your BCC treasurer this year. I'm a senior (class of 2023) from New Haven but I call Branford "home" all the time which really annoys my parents. I just started coming to BCC this past year- it's never too late to get involved!!- and it's been so much fun. I loved planning the most epic Easter Egg hunt of all time and Tea Room is a great place to hang out as a break from the library, although my little animal brain has come to expect berries at 10pm sharp every night which is very much not sustainable! My main activities for this year will be keeping track of everyone's receipts, living in God Quad and throwing the best stats office hours you've ever attended (if enough of you take my class maybe I can use the Trumbull Room…just a thought). You'll often see me loafing around the college when it seems like I should be working and eating dinner in the dining hall for two straight hours every night. Can't wait to meet you all- it's going to be an amazing year!!

Brenda Kim, BCC Co-SAC Chair
Branford!!! My name is Brenda, a rising sophomore and one half of the co-SACs! I am a born and raised Californian from scorching hot, always on fire Santa Clarita, CA and I can't wait to continue and bring new events to the best resco at Yale! During the past year in BCC I've had the best experience collaborating and think-tanking with our Bford community (the perfect 10pm break to the study grind). This year I will also be on eof your Branford Aides so feel free to come to me with any suggestions for more bonding fun! You can find me hanging with my suitemates around the courtyard, buying dried mango snacks at the BowWow, or studying (napping) late at night in our library. My guilty pleasure is binge eating eggs from the dining hall but I'm definitely not guilty about it- my personal one-sitting record has been 14 ;) Excited ot meet and work with everyone!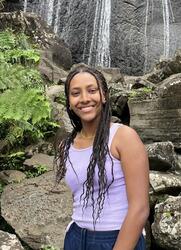 Ushuu Namarra, BCC Co-SAC Chair
Hey Branford!!! I'm Ushuu, from the class of 2025 and the best of the subpar Midwestern cities, Minneapolis, Minnesota. I'm also one of the co-SACs, social activity committee chairs. My first BCC meeting validated the fact that I realized as soon as I stepped through the courtyard for the first time: Branford is without a doubt th ebest residential college. I can't wait for the meetings (and the food) this year! One of my Branford guilty pleasures is stocking up on Hot Cheetos from Tea Room. I also love the incredible Netflix Original, Too Hot to Handle. My favorite Branford event would have to be Crushes and Chaperones, a classic, because of the impeccable music taste we all seemed to have as middle schoolers. I'm so excited to welcome and work with everyone this year, continuing to make Branford a more fun and inclusive environment through social events!!