Brenda Kim, BCC Co-President
Branford!!! My name is Brenda, a rising junior and one half of the co-presidents! I am a born and raised Californian from scorching hot, always on fire Santa Clarita, CA and I can't wait to continue and bring new events to the best resco at Yale! During the past year in BCC I've had the best experience collaborating and think-tanking with our Bford community (the perfect 10pm break to the study grind). This year I will also be on eof your Branford Aides so feel free to come to me with any suggestions for more bonding fun! You can find me hanging with my suitemates around the courtyard, buying dried mango snacks at the BowWow, or studying (napping) late at night in our library. My guilty pleasure is binge eating eggs from the dining hall but I'm definitely not guilty about it- my personal one-sitting record has been 14 ;) Excited ot meet and work with everyone!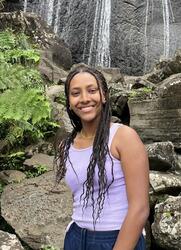 Ushuu Namarra, BCC Co-President
Hey Branford!!! I'm Ushuu, from the class of 2025 and the best of the subpar Midwestern cities, Minneapolis, Minnesota. I'm also one of the co-presidents. My first BCC meeting validated the fact that I realized as soon as I stepped through the courtyard for the first time: Branford is without a doubt the best residential college. I can't wait for the meetings (and the food) this year! One of my Branford guilty pleasures is stocking up on Hot Cheetos from Tea Room. I also love the incredible Netflix Original, Too Hot to Handle. My favorite Branford event would have to be Crushes and Chaperones, a classic, because of the impeccable music taste we all seemed to have as middle schoolers. I'm so excited to welcome and work with everyone this year, continuing to make Branford a more fun and inclusive environment!

Betty Kubovy-Weiss, BCC Vice President
Hey guys, I'm Betty (class of '25) the BCC Vice President. I'm from the sunny, coastal town of New York City and I can't wait to spend this year making sure you're up to date on what's going down in the hallowed halls of Branford College. If you have a Branford event you want to publicize, have any leads on hot goss, or want to discuss the latest Kardashians drama, I'm your gal. When I'm not studiously taking minutes for BCC, launching Gossip Squirrel investigations, or creating content for the Branstagram (follow @branfordcollegeyale) you can find me eating buffalo chicken grillers and drinking a Diet Coke in the buttery, showing up to my friends' suites unannounced, performing with my sketch comedy gruop The Fifth Humour or perhaps even engaging in my guilty pleasure: playing the Sims…my fav BCC event is our annual middle school dance themed event Crushes and Chaperones! Expect to get lots of emails from me this year; I'm psyched to see you guys in the Trumbull Room on Monday nights at 10 <3.
Lizzie Greenberg, BCC Secretary
Hi everyone! My name is Lizzie ('25) and while I'm originally from Long Island, NY, I currently live in sunny New Smyrna Beach, Florida.  I'm so excited to serve as BCC Secretary, as the Branford community has been the absolute highlight of my Yale experience thus far.  If I'm not at science hill (#premedgrind), you can catch me at tea room where I definitely won't be stealing all the strawberries or hanging out in the best courtyard on Yale's campus.  As a proud Branfordian, my favorite tradition is I-Day (a day where we celebrate our independence from Saybrook).  I can't wait to see everyone on Monday nights at 10pm in the Trumbull Room!
Josie Jahng, BCC Treasurer
Daniela Chaclan, BCC Co-SAC Chair
Hi everyone, my name is Daniela! I am a sophomore. I am from Houston, Texas which is very different from New Haven. I still haven't declared my major but I am leaning towards sociology. Branford's community and beautiful architecture helped ease the homesickness and cold winters! I am also going to be BCC's Co-SAC this year. So get excited for some of the events!!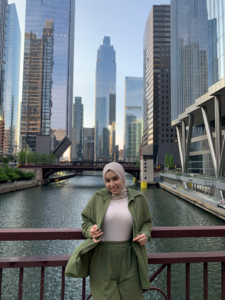 Kawthar Al Janabi, BCC Co-SAC Chair
Kawthar is a sophomore from Martinez, California majoring in Biomedical Engineering on the pre-med track. She recently moved to Austin, Texas. At school she is involved with the Branford College Council as the Co-SAC, The Good Show, and the Arab Student Association. You can find her rewatching the same show for the 20th time, or at rehearsals for the best sketch comedy group on campus, The Good Show.