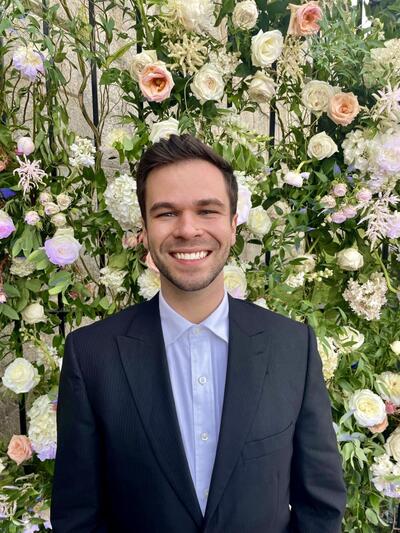 Jake is a PhD candidate in Molecular Biophysics and Biochemistry and a member of Ryan Jensen's lab. Jake's research aims to uncover the roles of a few proteins, known as the RAD51 paralogs, in the process of repairing DNA damage. Understanding the functions of these proteins is critical because mutations in the RAD51 paralogs have been associated with increased risk for breast and ovarian cancers. Jake is very active in his department, serving on various committees including MB&B's Committee on Climate & Diversity and the Yale School of Medicine Dean's Advisory Council on LGBTQI+ Affairs.
Originally, Jake is from Birmingham, Alabama, and received a BS in Chemistry from the University of Mississippi. Along with his research, Jake also is an active cartoonist and illustrator for various magazines and newspapers. His cartoons have won numerous awards including a national award in editorial cartooning from the Society of Professional Journalist. Currently, he is serving as an art editor and illustrator for the Science for the People Magazine, and also does freelance illustrating and editing.
When Jake isn't in the lab, he enjoys going to the gym, listening to music (he will make you a Spotify playlist if you want one!), cooking, watching movies, and spending time with friends. Feel free to contact Jake to chat, grab a coffee, or request some awesome tunes at jake.thrasher@yale.edu.