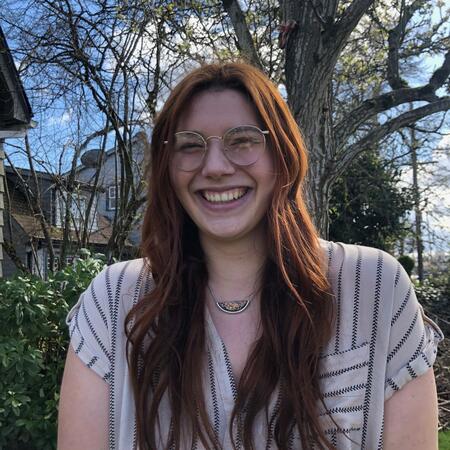 Rachel is a first year Masters of Divinity student at the Divinity School studying community formation, particularly in the context of physical public spaces. She completed her BA in Politics, Policy, Law and Ethics with a Minor in Religious Studies at Willamette University in Salem, OR last year and is thrilled to be joining the Yale community to continue her studies. In undergrad Rachel was a non-traditional student having first studied at community college while working full time for several years and then transferred to Willamette. She is happy to speak with students about non-traditional paths to education and the challenges of being a non-traditional student.
Rachel grew up in Northwestern Washington State and has lived on the West coast her entire life. She's enjoying getting to know New Haven and welcomes recommendations (especially for swimming spots). While not studying Rachel spends her time swimming (usually at Lighthouse Point), playing Rugby (badly), sewing costumes and other clothes, reading, and creating art of various kinds.
Feel free to reach out to Rachel if you'd like to grab coffee or a meal or simply chat!
Email: rachel.schmitt@yale.edu